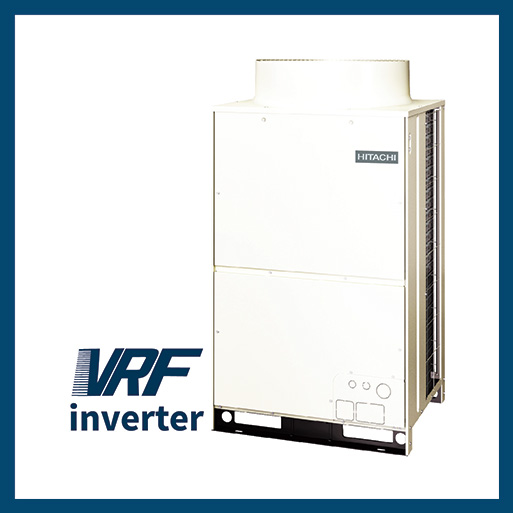 Hitachi, Ltd. A Japanese group company was founded in 1910, and established in 1920, with about 35,631 employees. Hitachi's Air-Conditioning Group markets an extensive range of commercial and industrial air-conditioning products using some of the world's most advanced technologies.
Advanced technology equipment, guaranteeing high performance, includes 'screw' compressors for chillers and 'scroll' compressors with inverters for multi-fan coil air-conditioning systems. Also in the repertoire, is the world's highest efficiency large tonnage steam absorption chillers - suitable for diverse applications like district cooling.

OUTDOOR UNITS
A full line-up of products covering commercial and building use. Hitachi technology saves energy and space.

INDOOR UNITS
The best product line up in the industry integrating commercial and building use. Products are available to suit all uses and purposes.

CONTROL SYSTEMS
Hitachi's exclusive intelligent control system actualizes highly customizable control, with central, dispersed or individual control available. In the area of air conditioners much like other products, Hitachi carefully takes into account what consumers want and applies that knowledge directly to the products they develop.